Motorbike Noise Problem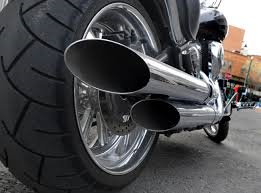 Noisy motorbikes in the Meon Valley and especially the A32
The problem of excessive noise from some motorbikes is getting worse, despite all the concerns raised by residents, including the Warnford Parish Meeting and West Meon Parish Council to the Police, Police and Crime Commissioner, and local Councillors. This is probably because the riders know that the P&CC does not regard this as an important issue.
If you find the noise intrusive then please report this to the police by phoning 101 or at www.hampshire.police.uk.
They prefer you to report on-line if possible. If not dial 101 and they will (eventually) take your details.
We would encourage you to report as often as possible otherwise the statistics of these offences will not flag up on the police "radar" as being a problem.
You can report: antisocial behaviour, noise, speeding, driving without due care either directly witnessed or if you are affected by an number of events over a period of time.
It is important to follow the right path through the Hampshire Police reporting pages.
We suggest the following:
Use the Tell us about Tab
then something you have heard or seen
then Road traffic incidents
identify the A32 or A272 on the map and your or the location of the incident(s) or enter a postcode.
Then answer the questions offered
Then "report possible driving offence"
You then enter your details
Answer questions in so far as you can (e.g. motorcyclist, 500cc.) No other details are required of the offender unless you have them.
Submit your responses with tab at the bottom of page.