Warnford Park House
The earliest known house in Warnford Park is known as King Johns House. It is one of a small number of early 13th century halls, and probably built about 1210. The house is a flint hall of three bays with a two storied block at the west end, of the width of the hall and 18 feet long, the upper room or rooms, the solar, reached by a stairway rising from the north aisle of the hall. It was used as a barn from the late 16th C until it was ruinated in 1780, to enhance the appearance of the Capability Brown designed park.
It was replaced in the late 16th C by the Neale family. A new Georgian mansion was built in a symmetrical style with two projecting wings. It was a new build, with the original Neale house attached to the 18th C mansion behind the western wing, forming the western boundary of a south court.
It was much altered over the 19th C, reaching its final form late that century. During the Second World War Warnford Park was occupied by the military. In 1956, following a long period of decline, the house was demolished.
Lithographs and photographs of the evolution of Warnford Park House are shown here, including two ne interior views of the House.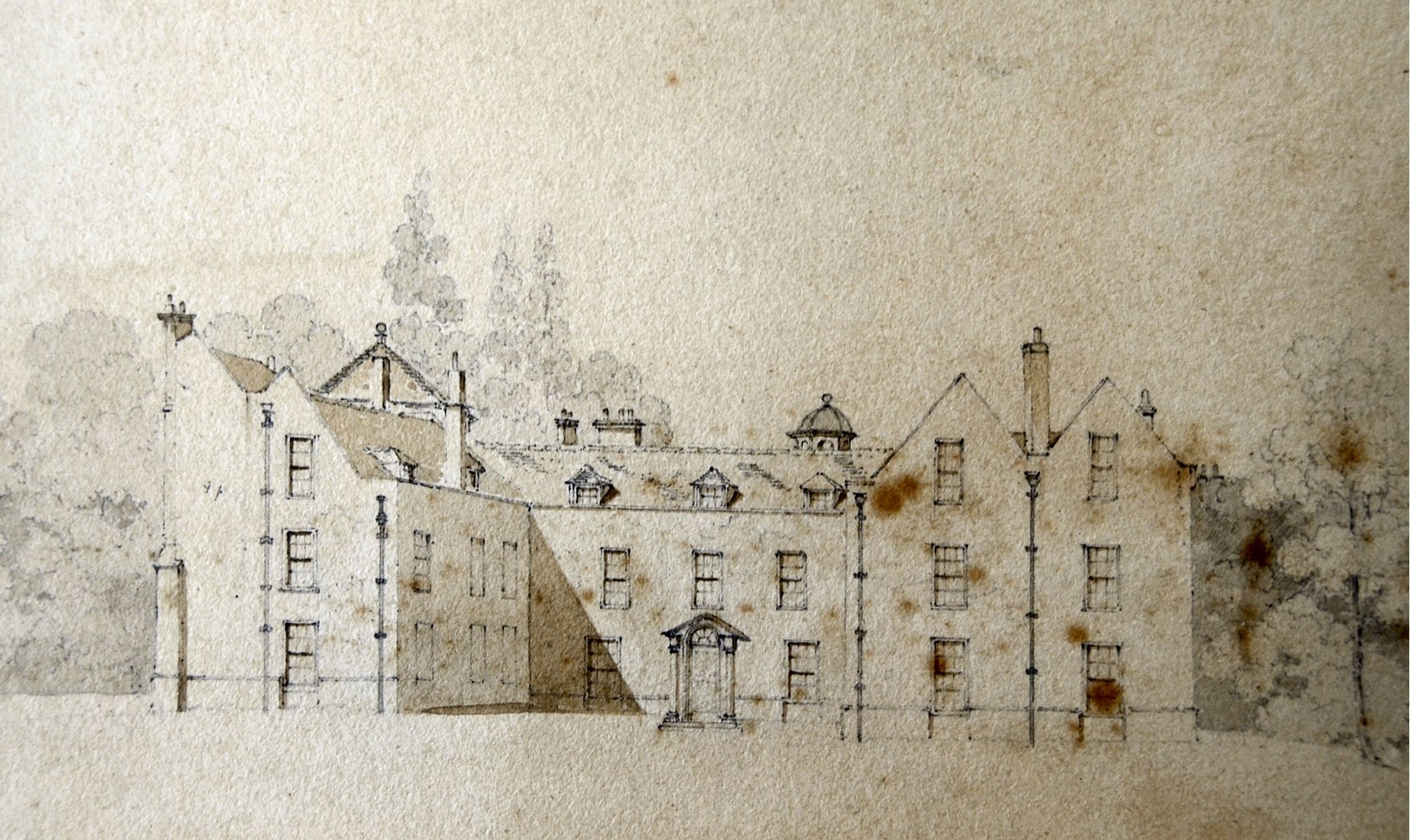 Old Warnford House - King Johns House