The Church
Deep in the woodlands of the Meon Valley, the Church of our Lady of Warnford stands in peaceful isolation. The building is Early English of the simplest style with a tower and single cell nave and chancel, as befitting so small a parish.
It has a long history, with a church first founded here by St. Wilfred the Bishop (in the 7th C) during his exile from Northumbria. This earliest church, probably built of wood or wattle and daub, was replaced in the later Saxon period by a simple stone church. The church as it currently stands dates from the 12th C, rebuilt in phases by Adam de Port, who held the manor of Warnford at that time.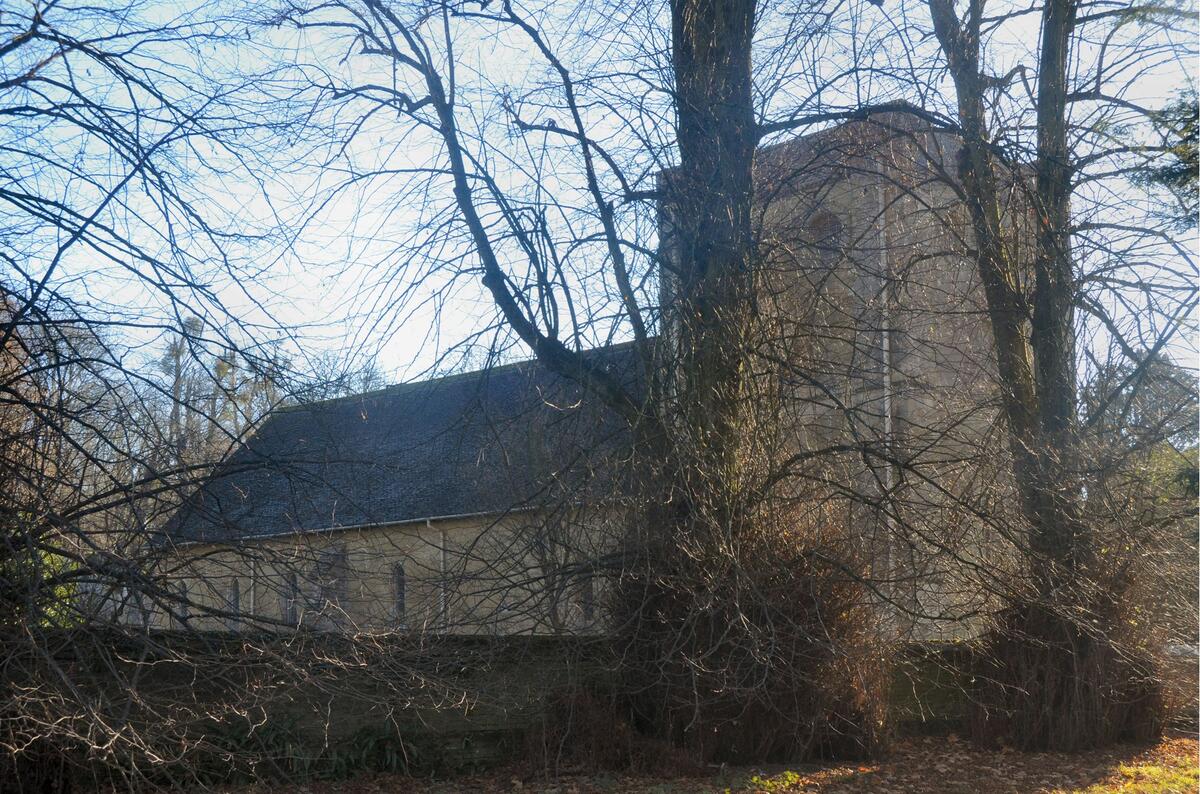 The evolution of the church over time can be seen in the plan below showing the different church building phases.
These sub-pages illustrate the long history of this church.