Village Hall
Village Hall reopening from 17th May2021 with certain activities allowed by special arrangement from 12th April.
For more information click here
Warnford Village Hall lies at the heart of the village on Lippen Lane, approximately 150 meters from the A32 (see map below).
It is run by a small group of dedicated volunteers from the village and is held in trust for the purpose of providing a hall for "the use of the inhabitants of the Parish of Warnford and the Parish of West Meon in the County of Hampshire without distinction of political, religious or other opinions including use for meetings, lectures and classes and for other forms of recreation and leisure-time occupation with the object of improving the conditions and life for the said inhabitants".
It is a warm and homely hall that has a cottage feel making it ideal for many uses including private parties, clubs and society meetings as well as village events. It has many period features such as exposed beams and brickwork, a solid oak floor, a feature hoist wheel, and an open fire place (not now in use). The kitchen is well equipped including a dishwasher and has a small patio area to the rear. A dedicated car park is directly across the lane.
The 150 year old building has had many uses over the years including as a cow byre, laboratory, education establishment and farm shop until it was renovated and converted for use as the current village hall in 1997. For more on the history of the building see the Village Hall History page.
For booking information contact Amie Boyes on 07887 946169 or email warnfordvillagehall@yahoo.co.uk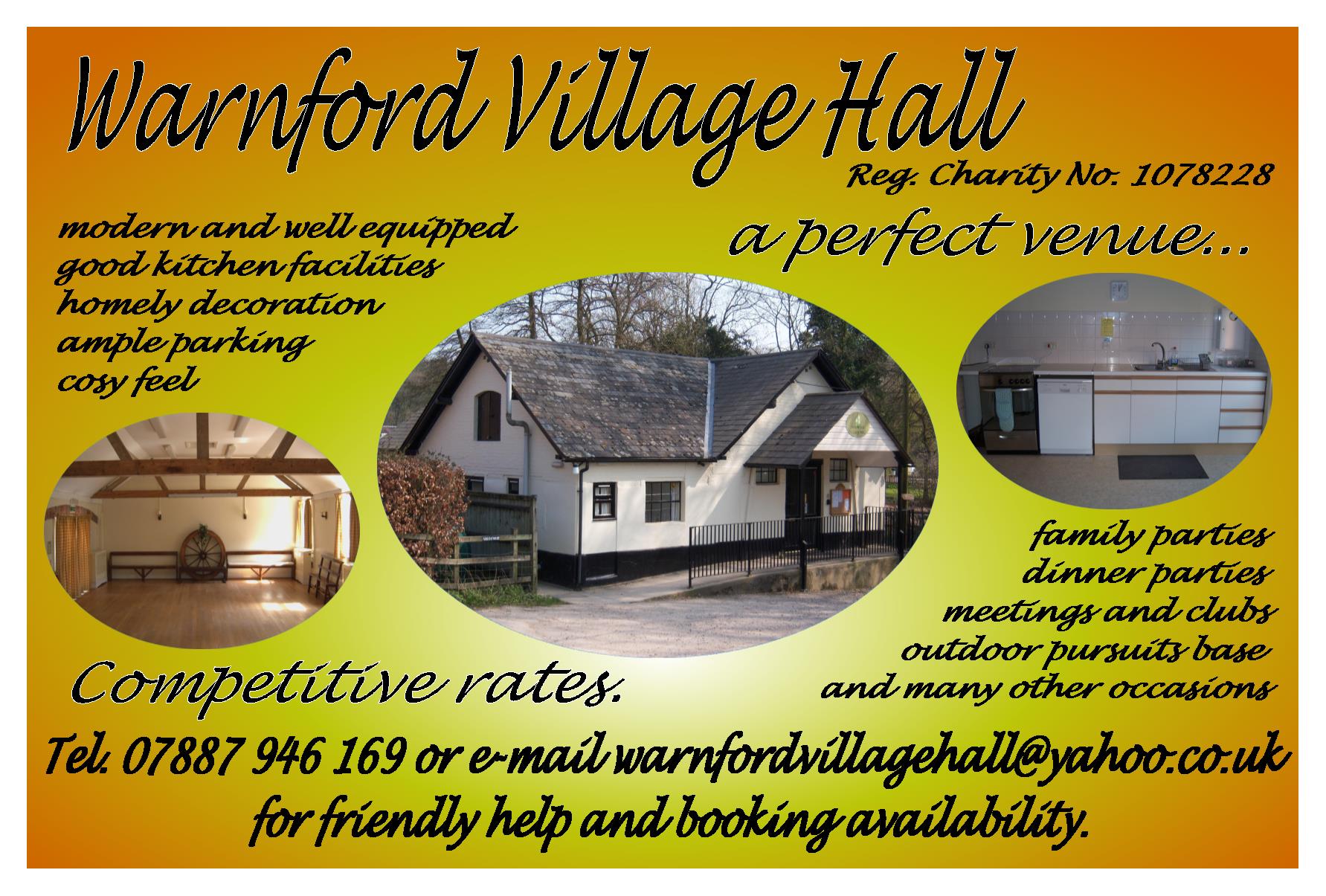 Warnford Village showing the Village Hall